FOR PUBLICATION
AHRC-ART-061-2009
November 6, 2009

An Article Series on Human Rights and Culture by the Asian Human Rights Commission
HUMAN RIGHTS & CULTURE - Vol. 2, ISSUE NO. 27
Welcome to Vol. 2, Issue No. 27. In this issue we have a photo essay entitled Unconditional True Love. Then we have the poem, It Wasn't by Candle Light by Rita Loyd. It is a pleasure to welcome Ms. Loyd back to our pages and we hope to see more of her work in the near future. We then have the poem, My cry – My plea by Miriam Wandia Kaloki, a Kenyan poet who works on the issue of gender based violence. Next we continue with our collection of human rights quotations and this is followed by our series on Human Rights Activists. This week we present Meena Keshwar Kamal, the late activist from Afghanistan who founded the Revolutionary Association of the Women of Afghanistan. This is followed by a review of the book, Murder in the Name of Honor, by Rana Husseini. Ms. Loyd's poem, Ms. Kaloki's and the review of Murder in the Name of Honor were kindly forwarded by WUNRN.
Publications -- We are pleased to announce the release of two publications, the latest issue of Article 2 and Ethics in Action. Details of the two magazines may be found in our publications section.
As always, the AHRC is grateful to all our contributors and we would like to remind our readers that your comments on this issue and contributions for future issues may be sent to ahrc@ahrc.asia.
You may view the previous issues at: http://newsletters.ahrchk.net/hrc/.
******HUMAN RIGHTS & CULTURE******
Unconditional True Love – A Photo Essay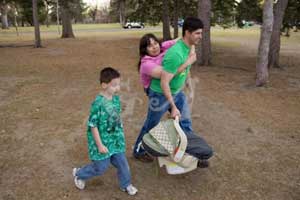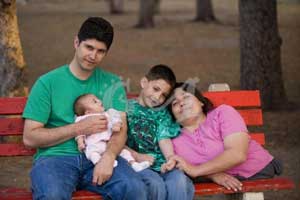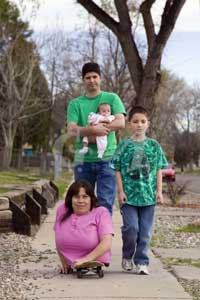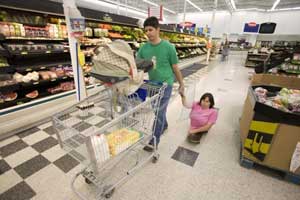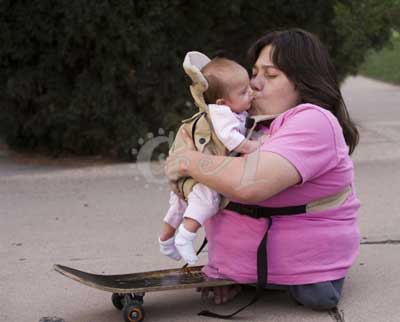 ******HUMAN RIGHTS & CULTURE******
IT WASN'T BY CANDLE LIGHT
Rita Loyd

It wasn't by candle light….
No romantic music…..
All the fantasies of how my first time would be
were erased…..without my consent.
I trusted him…
with my body.
But then I was tricked.
I was made to believe that only his hand would touch me there.
But before I knew it…
My innocence was violated…
My virginity gone.
By a man I would forgive
because I did not place value on what he had stolen.
My choice. My voice. My self worth.
I even consoled his guilt for what he had done.

Three years later I agreed to marry him
after he gave me a diamond engagement ring
to apologize for hitting me. How romantic.

A year after that we divorced.
And a year after that we remarried.
Because I was still lost.
Because I still did not know that I deserved better.

But then one day while suffering ulcer pain
I asked myself the question.
"How did I end up here?"
And it was at this moment I realized
that it was a lack of self worth
that attracted this relationship into my life
and it was a lack of self worth
that made me feel willing to stay.

It became clear.
I had a long road ahead of me....
To reach my destination of self love.
But this was the day
I took my first step.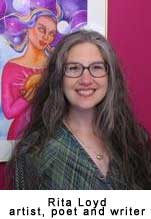 It wasn't by Candlelight is copyright © May 11, 2007, Rita Loyd. Further examples of Ms. Loyd's work may be found at http://www.nurturingart.com/index.html and it is certainly well worth a look.
Ms. Loyd is the author of two self-help books, Expressions of Self Love and Unconditional Self Love, both of which are available via her website.
Ms. Loyd's poem was kindly forwarded by WUNRN, details of which may be found at: http://www.wunrn.com

******HUMAN RIGHTS & CULTURE******
My cry – My plea
Miriam Wandia Kaloki

Innocent I was
Innocent I grew up
Innocent and naïve
Yes, innocent and naïve as my body acquired major changes
I did not know to react
I hated this change
It made mother quarrel me
"You have grown horns!" she would say
Simply because boys were noticing me
As years passed by
I learned that is was all natural
I loved the lady I had become
Not knowing that tragedy awaited me
Tears flow as a I write these
My own father
Yes, my own father
Took away my innocence
Why? Is the question is I ask everyday
My mouth was sealed
I could not tell my mother
As a first child, I had to protect the image of the family
My mouth is still sealed
Years have gone by
I don't know who to tell
How to tell them
Who will believe me?
My father stripped of my innocence
I cry myself to bed
Innocent I was
Innocent I grew up
Innocent and naïve
Yes, innocent and naïve
This is my cry and my plea
Who do I tell?
How do I tell them?
Who will believe me?
My father took away my innocence
Miriam Wandia Kaloki (24) is from Kenya and has been interested for quite some time now in becoming a 'voice' for women and young children subjected to violence and rape by parents and other family members. This is an issue which Ms. Kaloki has seen firsthand and by her work and involvement she tries to bring hope to the victims of this terrible abuse.
Ms. Kaloki is currently doing her masters in Social Statistics and has just started a project on gender based violence. She intends to continue her commitment in the area of gender based violence in her further studies and work.
We are grateful to WUNRN for forwarding Ms. Kaloki's poem and hope to see more of her work in the future.
******HUMAN RIGHTS & CULTURE******
Human Rights Quotations
A statesman is a politician who places himself at the service of the nation. A politician is a statesman who places the nation at his service.
Georges Pompidou

Fear cannot be without some hope nor hope without some fear.
Baruch Spinoza

Those who mind don't matter, and those who matter don't mind.
Bernard Baruch

Action may not always bring happiness ... but there is no happiness without action.
Benjamin Disraeli
******HUMAN RIGHTS & CULTURE******
Human Rights Activists – Meena Keshwar Kamal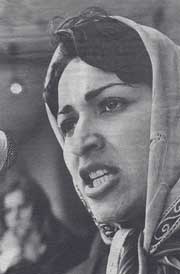 Commonly known as Meena, Meena Keshwar Kamal was born in February, 1956 in Kabul, Afghanistan. From her early years at university Meena was involved in activism and in 1977 found the Revolutionary Association of the Women of Afghanistan (RAWA); a group a group organized to promote equality and education for women. In 1979, she campaigned against what she perceived as a Russian puppet state controlling Afghanistan, and organized meetings in schools to mobilise support against it. In 1981, she launched a bilingual feminist magazine, Payam-e-Zan (Women's Message). She also founded Watan Schools to aid refugee children and their mothers, offering both hospitalization and the teaching of practical skills.

In 1981, much to the embarrassment of the Soviet delegation Meena was invited by the French Government to represent the Afghan resistance movement at the French Socialist Party Congress. The Soviet delegation at the Congress, headed by Boris Ponamaryev, left the hall as participants cheered when Meena started waving a victory sign.

In a quotation from the RAWA website: "Meena gave 12 years of her short but brilliant life to struggle for her homeland and her people. She had a strong belief that despite the darkness of illiteracy, ignorance of fundamentalism, and corruption and decadence of sell outs imposed on our women under the name of freedom and equality, finally that half of population will be awaken and cross the path towards freedom, democracy and women's rights. The enemy was rightly shivering with fear by the love and respect that Meena was creating within the hearts of our people. They knew that within the fire of her fights all the enemies of freedom, democracy and women would be turned to ashes." One of Meena's own quotations states:

"Afghan women are like sleeping lions, when they awoken, can play a wonderful role in any social revolution."

Meena was assassinated in Quetta, Pakistan on February 4, 1987. Her assassins are believed to have been agents of KHAD, the Afghan secret police, or of fundamentalist Mujahideen leader Gulbuddin Hekmatyar. She was married to Afghanistan Liberation Organization leader Faiz Ahmad, who was himself murdered by agents of Hekmatyar on November 12, 1986. The whereabouts of her three children are unknown.

In November, 2006, in a special issue Time Magazine included Meena among "60 Asian Heroes" and wrote: "Although she was only 30 when she died, Meena had already planted the seeds of an Afghan women's rights movement based on the power of knowledge."
Further information on RAWA, the Revolutionary Association of the Women of Afghanistan may be found at: http://www.rawa.org/index.php
******HUMAN RIGHTS & CULTURE******
MURDER IN THE NAME OF HONOR
Rana Husseini - A Review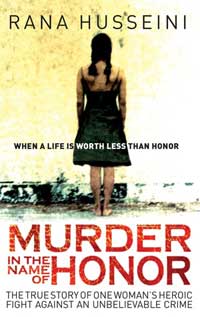 "The value of this book lies not only in the fact that Husseini brings to light an unspeakable and rampant atrocity but also in the way she tells her own story and how she shows the reader the step-by-step process of her investigations. A powerful and important book."—Booklist, Starred Review

"Rana is utterly inspiring. She is a young woman of courage, committed to the principles of truth and justice...If enough people read this book, maybe the next time a young woman is being stoned to death from having fallen in love, someone will intervene to save her life." —Jane Fonda, actress, writer, and political activist

"Rana Husseini has almost single-handedly brought this crime to public attention through her newspaper articles and campaigns, and her achievements in journalism and human rights have been internationally recognized. She has produced a brilliantly researched and passionate attack on honor killings around the world. A powerful, heartfelt and important book."—HM Queen Noor of Jordan, international humanitarian activist

"Disturbing, informative and readable, Murder in the Name of Honor tackles one of the mose shocking crimes of the 21st Century. A remarkable insight into a horrifying crime and a call to action for everyone who cares about human rights. A must read."—Kerry Kennedy, founder of the Robert F. Kennedy Center for Human Rights, and chair of the Amnesty International USA Leadership Council

In this new provocative firsthand account, MURDER IN THE NAME OF HONOR, Rana Husseini chronicles the many stories behind cases of so-called honor killings that she has uncovered during years of international investigative reporting. Taking us from the narrow alleys of Old Amman to the war-torn region of Baghdad, from the bustling streets of Derby in the UK to the quiet suburbs of St Louis, USA, Rana uses her journalistic ability to meticulously reconstruct each crime scene, seeking not to shock but to humanize each murder, to help readers understand the multiple contradictions, which allow these horrendous crimes to occur.

Through Rana's interviews, many never before published, we hear from women who have survived their attempted murders and are now in jail, as it is the only place they can be protected from their family. We hear from convicted murderers; some of whom are repentant for their crimes, others who are not. We hear from parents who put their sons to the tasks of killing their daughters. And we hear from countless government officials, neighbors and police- those who have enabled these crimes and those who seek to stop them.

Along the way Rana tells the moving story of her own personal journey from being a young naïve journalist, stumbling across these incomprehensible crimes to becoming a powerful advocate, dedicated to exposing every murder she hears about. She describes the countless rallies, letter writing campaigns, protests, and court-cases she has organized and attended and the successes she has had using the media to affect change against many odds.

Rana's story is personal but also grounded in years of extensive research from dozens of countries, where so-called honor killings have been reported including Pakistan, Jordan, Sweden, the UK and the US. Rana describes what is being done in specific locations and what still needs to be done on a social, political and economic level to get this issue the attention it deserves. She delves into the very complicated issue of these crimes occurring in migrant communities across Europe and North America and explains the links between so-called honor crimes and other forms of discrimination occurring against women worldwide.

At once chilling, gut-wrenching, inspiring, and informative, MURDER IN THE NAME OF HONOR is the most comprehensive and accessible resource on this issue and a call to arms to all those who believe in the equal rights of women, the power of the media to make a difference, and their obligation as citizens of an international community to fight for the justice for all.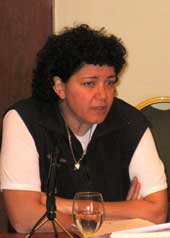 Rana Husseini is a Jordanian journalist who has worked on the issue of violence against women and, in particular, the brutal crimes committed in the name of honour killings.

Further information on Ms. Husseini may be found at: http://www.ranahusseini.com/ This website also includes information on the book at: http://www.murderinthenameofhonor.com:80/home.cfm

This article was kindly submitted by WUNRN, further details of which may be found at: http://www.wunrn.com
******HUMAN RIGHTS & CULTURE******
Publications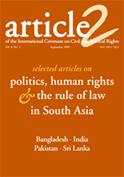 Article 2, Vol.8. No.3 is now available.

Article 2 is a quarterly publication of the Asian Legal Resource Centre

This issue covers selected articles on politics, human rights & the rule of law in South Asia such as Sri Lankan politics, from primary school to kindergarten Basil Fernando, Executive Director, Asian Human Rights Commission & Asian Legal Resource Centre, Hong Kong,
White elephants for India's low caste millions, Bijo Francis, Programme Officer, Asian Legal Resource Centre, Hong Kong, A law to protect only one Bangladeshi family Rater Zonaki, Human Rights Defender, Bangladesh and Thankless tasks: Rights defenders in Sri Lanka & Pakistan Jo Baker, Journalist & Programme Coordinator, Asian Human Rights Commission, Hong Kong

Further information on Article 2 may be found at: www.article2.org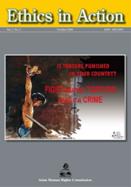 We are also pleased to announce that the next issue of Ethics in Action is now available. In this issue, Vol. 3 No. 5, we have an article on the appeal to help flood victims in the Philippines; there is a report on the abuse and humiliation of three Pakistani women and how the case casts shame on the country's justice system; and also in Pakistan the issue of love marriages - women and the rule of law. The continuation of the Prevention of Terrorism Act in Sri Lanka is a crime against the country's children and the terrible situation in the Philippines that makes it necessary for the Police to offer guns to journalists at risk are just some of the articles included in this issue.
Ethics in Action online: www.ethicsinaction.asia
******HUMAN RIGHTS & CULTURE******
The Asian Human Rights Commission is regularly issuing this article series on Human Rights and Culture in which various cultural expressions, poems, stories, pictures and other forms of cultural expression that are based on the theme of justice, will be published. A pivotal issue in modern literature is justice, particularly the enormous unleashing of injustice under fascist, communist and other authoritarian regime including those that pursue an unbridled market economy have generated responses from created writers. This search for justice is at the very essence of being human. Human beings are part of nature and part of each other. Perhaps the lines of John Donne are most relevant: "... any man's death diminishes me, because I am involved in Mankinde;"

Contemporary mass culture promotes violence and destruction. There are those who are opposed to mass culture and want to reclaim the best traditions of human culture within which justice remains a core issue. This column will provide space for those who wish to share their creative initiatives.

# # #

About AHRC: The Asian Human Rights Commission is a regional non-governmental organisation monitoring and lobbying human rights issues in Asia. The Hong Kong-based group was founded in 1984.

Posted on 2009-11-06




remarks:1